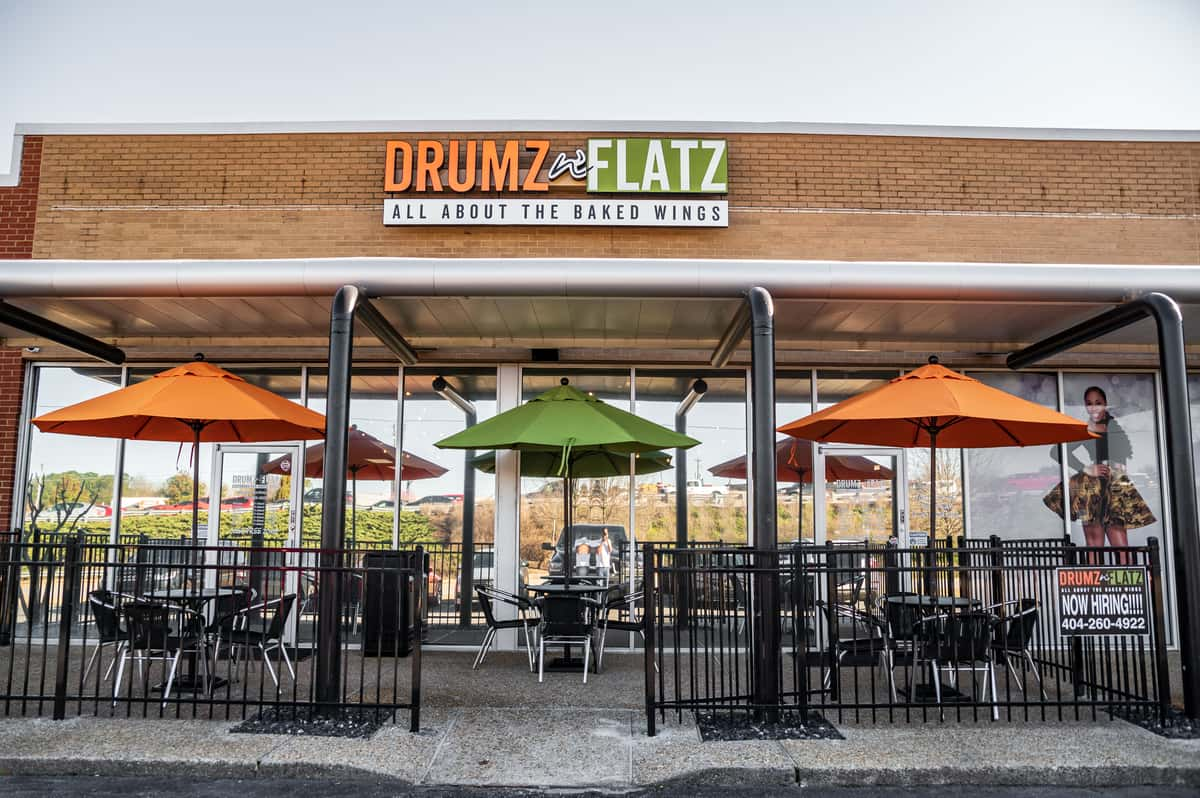 Now Introducing Your New Favorite Restaurant and Sports Bar
Now Introducing Your New Favorite Restaurant and Sports Bar
Kick off your summer at Drumz n' Flatz!
When you think of an old fashioned sports bar, you might imagine wings, large crowds, and of course BEER! At our restaurant, it's more than that…we are all about the vibez. These vibez not only stem from our live music and entertainment nights that feature local artists, karaoke, open mic, comedy and more…but of course, our food and drinks steal the show!
For starters, Drumz n' Flatz is a black - owned restaurant, offering a healthy alternative to your all american favorites. Our plates fuse traditional delicatessen from your everyday bar and grill with flavors from the Caribbean. Located in the home of Georgia's most-visited attraction, citizens of Stone Mountain can now choose us to light up their taste buds while offering top notch hospitality and fellowship experiences under one roof.
What makes it even better — we know everyone has their own preferences. We also know that the choice of "all flatz" or "all drumz" usually results in an extra charge at other places. Thankfully, at our restaurant the choice is yours WITHOUT the additional fees. Here you can be All About Them Drumz, All About Them Flatz, or (for those of you that don't discriminate) you can even be ALL IN (Drumz n' Flatz) without the up-charge! Not to mention, for every regular food option there's a vegan option.
Our full bar offers custom made cocktails and a wide selection of beer and wine to satisfy all of your needs while our crowd favorite drinks of the summer have been proven to be a great way to cool down in the Georgia heat.
So what are you waiting for? Come on down to 5370 Stone Mountain Hwy Suite 30 and vibe with us! We promise you this is a dining experience you don't want to miss out on.